- The Healthcare Hero Heart -
This beautifully crafted LED neon heart is dedicated to our healthcare heroes who have worked tirelessly throughout the pandemic. We've designed the heart so that you can give it to a healthcare hero or place it in your front window to spread the love to anyone passing by on your street. Every heart comes with a baseplate and a screw for securely attaching it to the baseplate.  The baseplate provides a sturdy base to place on a window sill. The frame is routered out of 3/4" laminated hardwood, hand sanded, and assembled in Canada.  Each heart is unique and variations should be expected and treasured as a unique element. 

Our neon hearts are hand assembled in our shop in Mississauga.  
Purchase one today and show some love for the heroes in our community!  
Only drawing 10 watts of power 
($0.77 a month running @ 24 hours/day) allows for constant-on use.
Dimensions are 12" tall X 10" wide.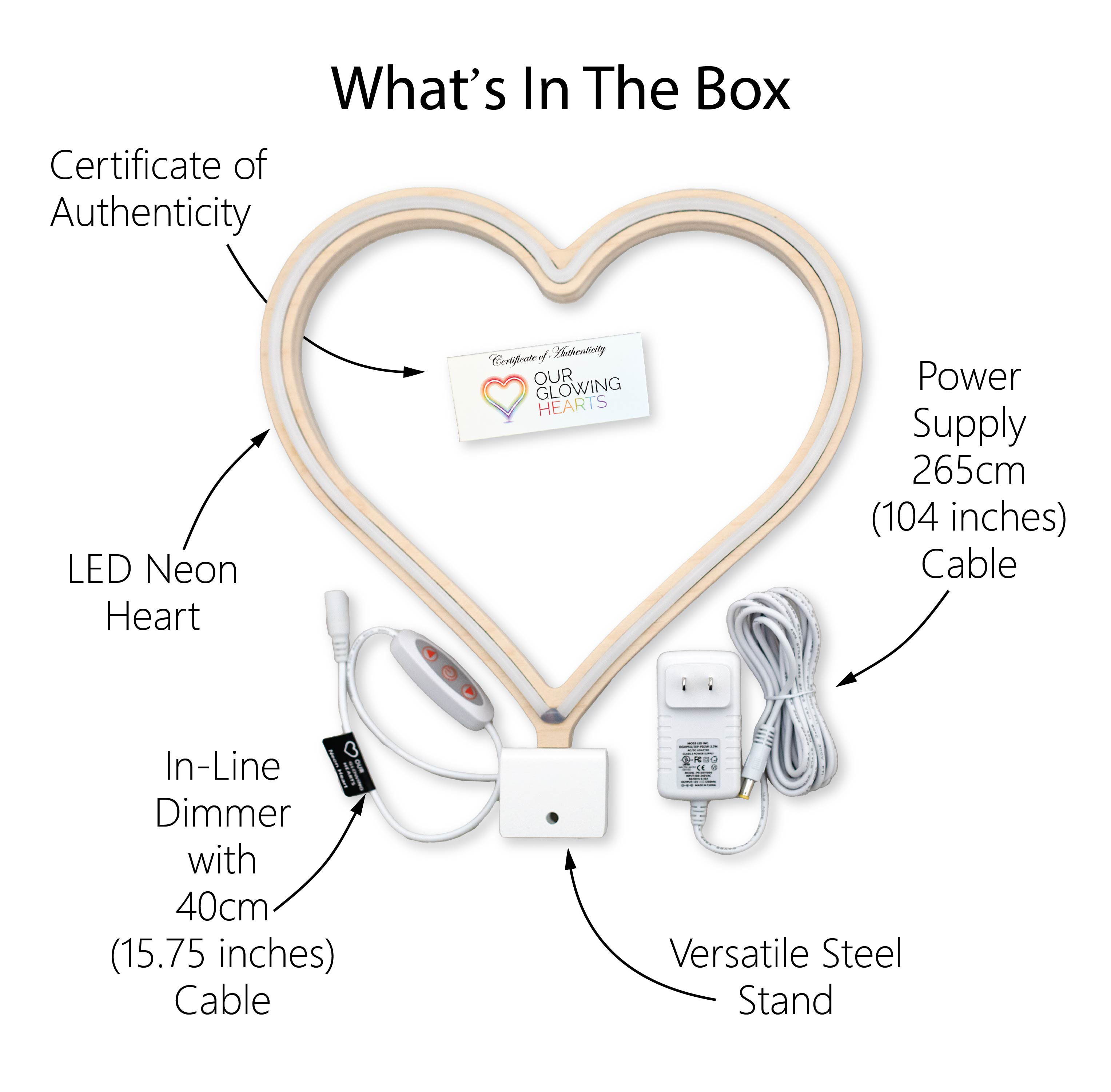 What is in the Box?
1 X LED Neon Heart Mounted in Laminated Wood Frame
1 X MossLED Certificate of Authenticity
1 X Steel Base Powder Coated White
1 X Power Supply 
Technical Specifications
Neon Heart Power Specification = 12VDC / 10 Watts
The in-line dimmer has a dimming frequency of 32kHz which makes it safe for people sensitive to lower quality lighting products.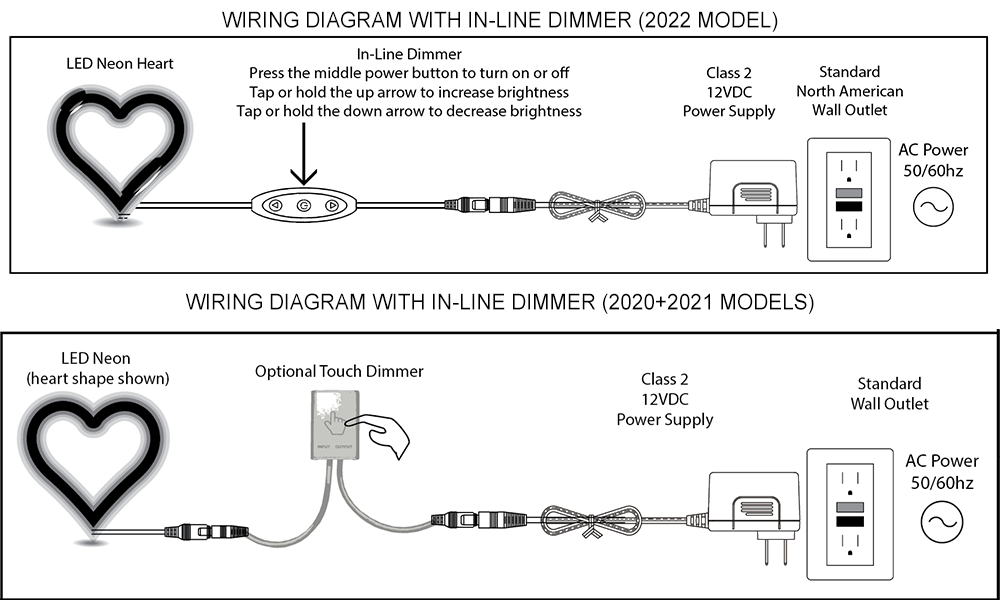 DOWNLOADS
 User Manual (2022 version with In-Line Dimmer)
 User Manual (2020 & 2021 versions with Touch Dimmer / No Dimmer)
 Touch Dimmer User Manual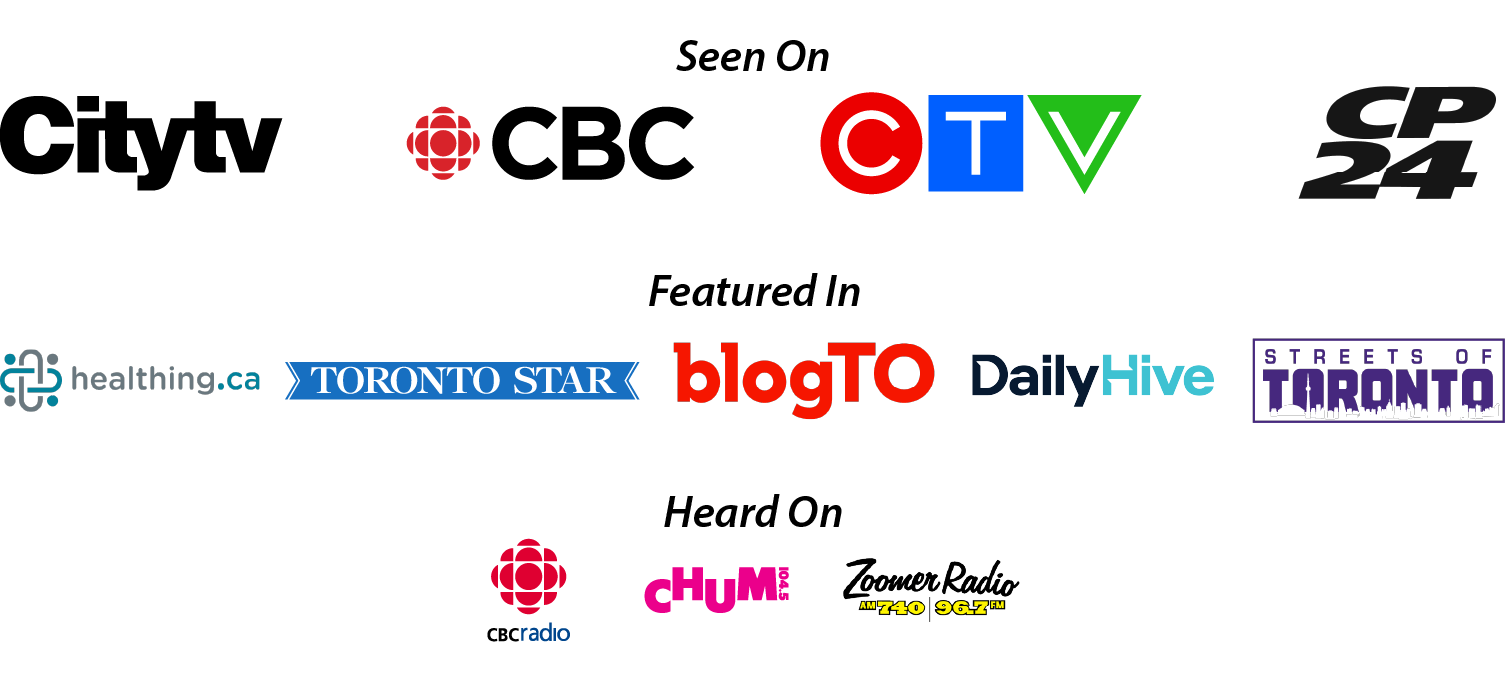 News Articles

We are proudly donating a portion of every pink heart sale to the  Michael Garron Hospital Foundation.

The Perfect Gift
My first purchases of these beautiful hearts was during the height of the pandemic.......one for me and one for my niece who was a front line worker and a new home owner. I love walking down my street, or any street and see these warm-glow hearts. I leave my heart on all day and night as neon uses negligible electricity My brother, his wife, and I are travelling to another province to visit friends before Christmas, and we purchased a couple more for Christmas gifts to leave under their trees. I know they will love them!! Our Glowing Hearts is a wonderful small company that offers friendly service, and I love the fact that they make a donation to Michael Garron Hospital with each purchase.
Even long after the pandemic, these beautiful hearts add a touch of warmth to your home and to the street.
I love the heart, the idea behind it, what it represents and how it has caught on all over the city. It is a very compassionate way of expressing our thanks.
Warm Hearts
Can't say enough about the service from the team ay Our Glowing Hearts and the quality of the heart we received. As soon as we put it in our window, neighbours wanted to know where they could get one. So happy to have a small Canadian Company business with such an awesome mission.
Beautiful pink heart
I have seen these around the city and when one showed up in the apartment building across the street, I looked up what they represent. What a great idea! Now I have one in my window that my neighbor across the way can see too.